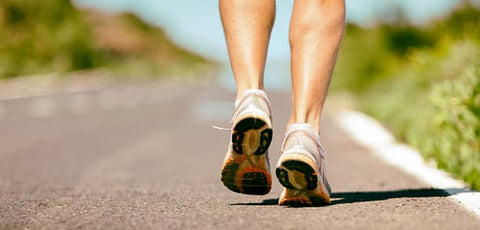 What are insoles?
Insoles are inserts that fit inside your shoes. They are usually thin, soft padding in a foot-like shape that rest within your shoe. There are many reasons to purchase insoles, but for many simple comfort is the most prevalent.
How do Insoles Work?
We spend a lot of time on our feet, walking, running, and even standing. The strain of tasks in succession can be quite large, especially without rest, and often the feeling of tiredness in the feet can prevail.
During periods of exercise, our feet are put under even more stress , which means that the muscles, tendons and bones in our feet have to work even harder. Over time, if not looked after properly, repetitive exercise can even cause damage to these crucial, yet delicate parts of the body.
Sports insoles work to protect your feet during sport by creating a barrier between you and the ground. They also provide arch support. Their softness provides a comfortable cushion that supports the foot. During exercise, or even in movement, this will reduce the stress feet can be exposed to from quick movements, or agile turns.
What are the Benefits of Insoles?
Sports insoles primarily reduce stress and pressure put on the feet during exercise. Also, insoles can make movement that much more comfortable, and feel like a cushion between yourself and the ground. Since you can remove insoles to replace or wash, your feet might be that much more hygienic. It might be a good idea to buy two pairs, and rotate them daily in order to keep them clean and dry for longer. Give them a go, you might never want to go back to exercising without insoles again!
ALWAYS READ THE LABEL. USE ONLY AS DIRECTED. IF SYMPTOMS PERSIST SEE YOUR HEALTHCARE PROFESSIONAL.