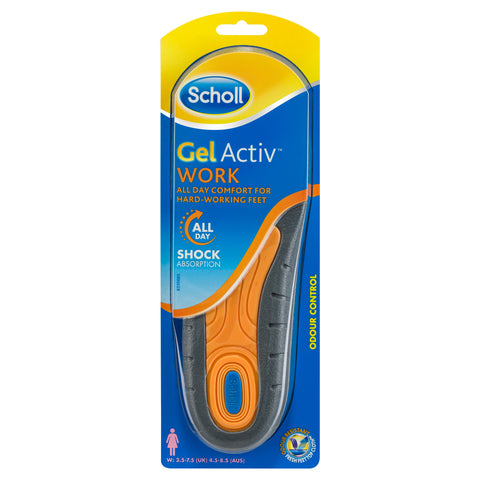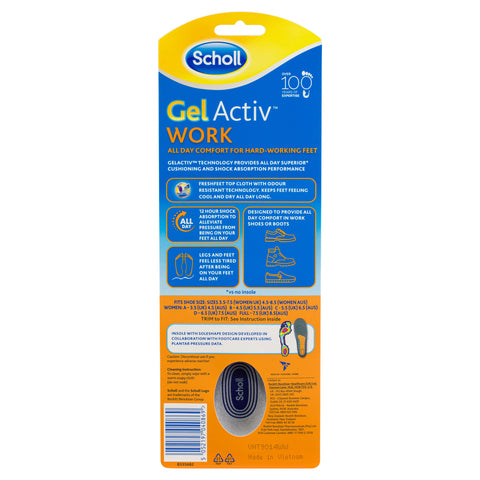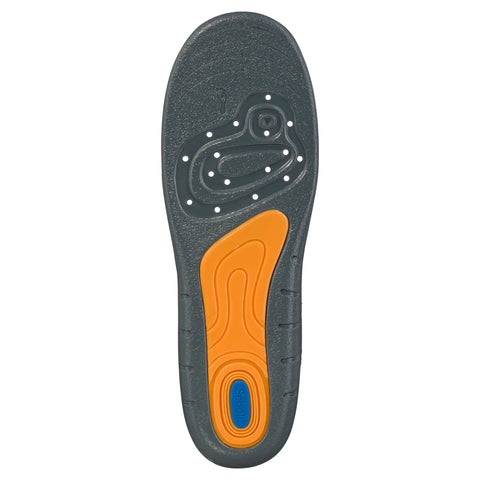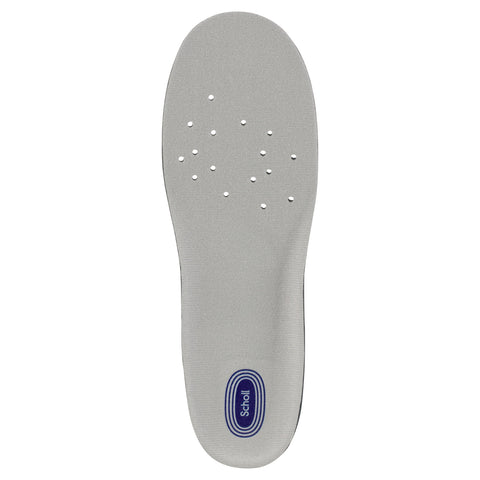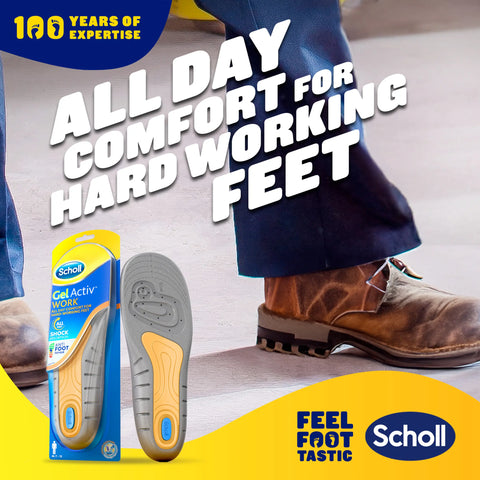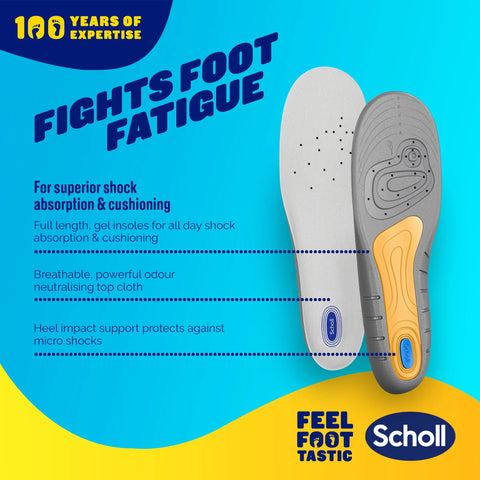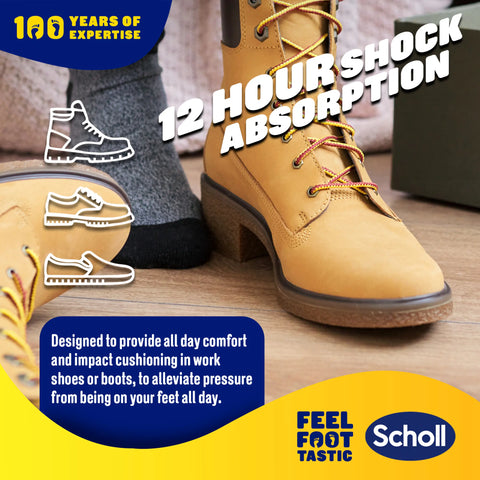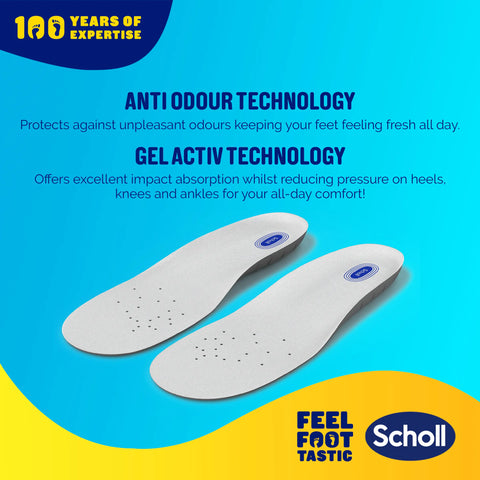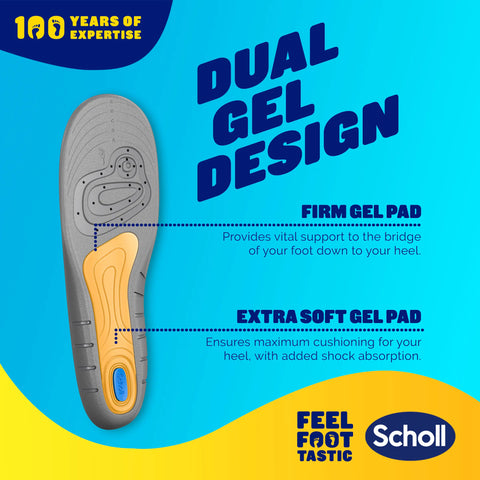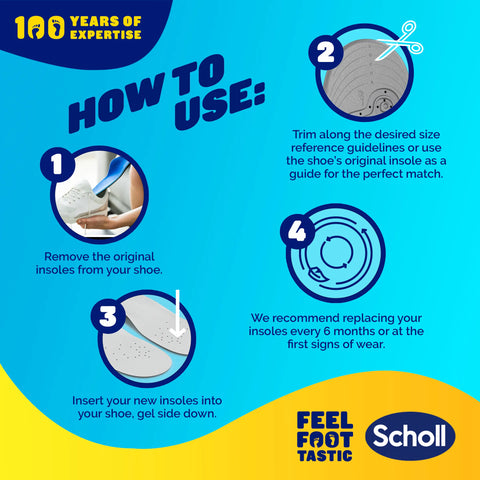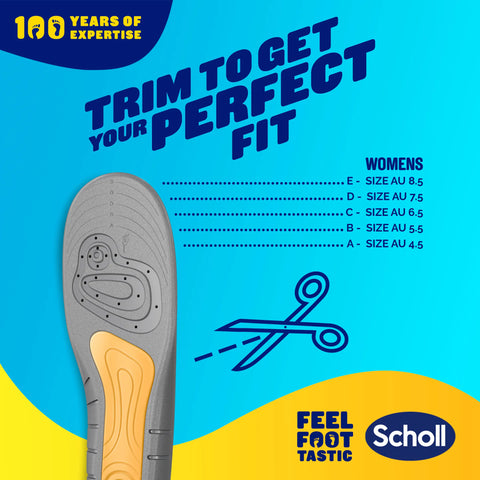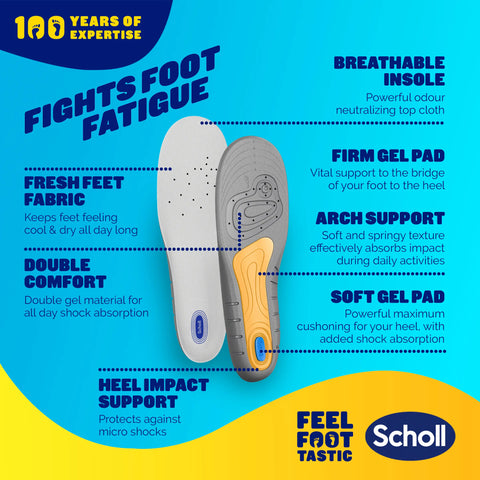 Gel Insoles
Scholl GelActiv® Work Insoles Women
Product Description
Scholl GelActiv® Work Insoles Women provides all-day superior (vs. no insole) cushioning and shock absorption performance. All day comfort for hard-working feet.

Powerful odour neutralisers

Keep feet feeling cool & dry all day long

Designed to fit work shoes or boots
Freshfeet Top Cloth with odour resistant technology. Keeps feet feeling cool and dry all day long.

Superior Shock Absorption to help reduce impact on heels, knees and ankles.

Helps to reduce the excessive pressures caused by higher impact activities such as walking and running.

Ergonomic, lightweight design for running shoes, sports shoes and trainers.

Fits shoe size: 4.5-8.5.
Women: A - 4.5 B - 5.5 C - 6.5 D - 7.5 Full - 8.5.
Trim to Fit: See instruction inside.

Cleaning instruction: To clean, simply wipe with a warm soapy cloth (Do not soak).
Optimum all day comfort
Scholl GelActiv™ Everyday insoles dual gel are proven to effectively absorb micro shocks and help reduce excessive pressure of walking or daily activities
Motion Control Structure™
Motion Control Structure™ contours the foot and helps relieve lower body pains from being on your feet all day
Warnings
Discontinue use if you experience adverse reaction.
All About Feet: Foot Care Tips, Advice & Latest News
You currently have no items in your cart.