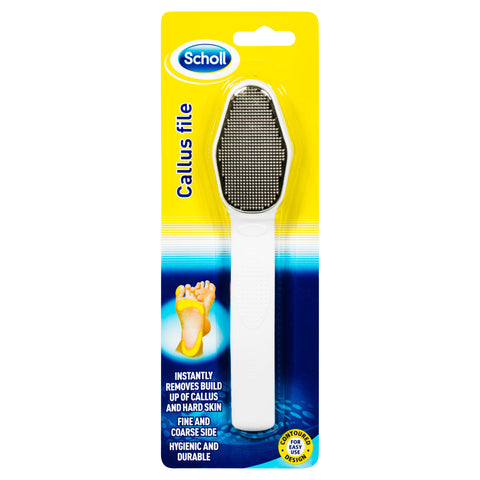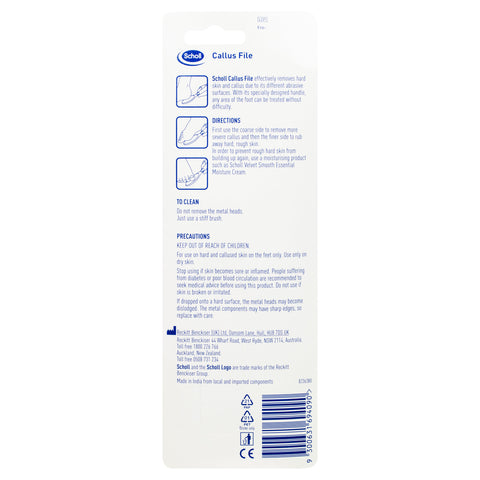 Corns & Calluses
Scholl Callus Hard Skin Manual File
Product Description
Scholl Callus File instantly removes the build up of callus and hard skin.

Specially designed handle for ease of use

Can treat any area of the foot without difficulty

Hygienic and durable
Scholl Callus Hard Skin Manual File effectively removes hard skin and callus due to its different abrasive surfaces. With its specially designed handle, any area of the foot can be treated without difficulty.
First use the coarse side to remove more severe callus and then the finer side to rub away hard, rough skin. In order to prevent rough hard skin from building up again, use a moisturising product such as Scholl Velvet Smooth Essential Moisture Cream.
Leaves feet feeling smooth and soft
Scholl Callus Hard Skin Manual File not only rough and dry but also hard skin, to leave feet soft and smooth
All About Feet: Foot Care Tips, Advice & Latest News
You currently have no items in your cart.